Team Roundhouse
Competition Team
We are actively recruiting new competitors!!
Do you love to compete?
Do you want to travel?
Do you want to be a part of something AWESOME?
Black Belt USA * Battleground MMA would love to not only build you into a CHAMPION with amazing physical skills but also to help you develop the TRUE heart of a Champion, through consistent and intense training.
We are pleased to offer, Team Roundhouse ONLY!!!, Special Training times every week for our Competition Team. These practices help to prepare our competitors to dominate at our next competitions.
Team Roundhouse Tournaments are mostly local, with only a few having us travel out-of-state. You get to pick and choose what competitions you want to compete in.
Competition Fees are not included in Team Membership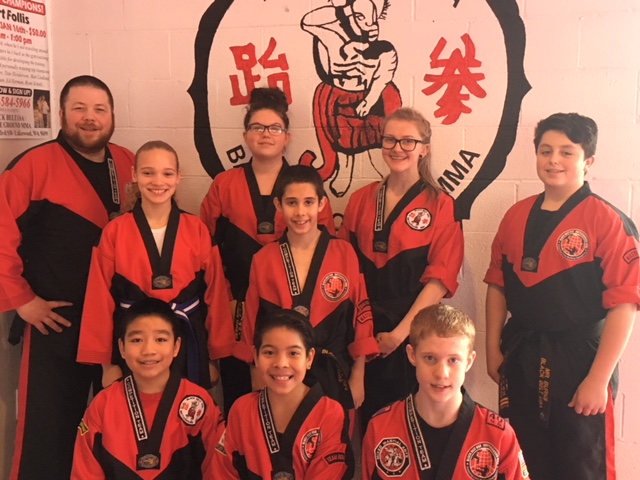 Team Roundhouse Facebook and Upcoming Tournament date can be found at the bottom of this page.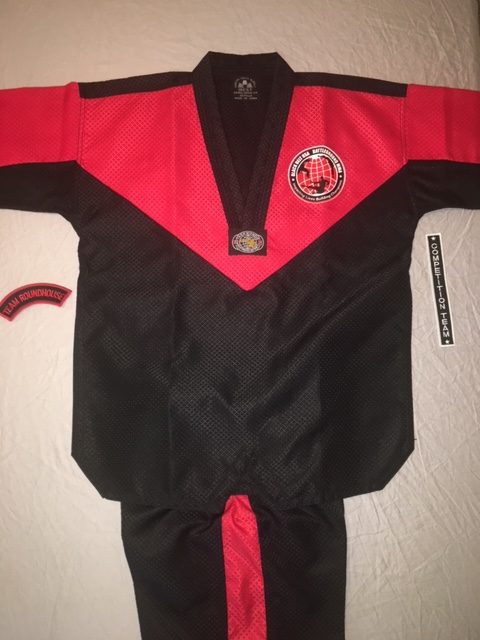 Team Roundhouse Uniform and Jacket
BEcome a Team Roundhouse Member
All it takes is you applying yourself and committing to train harder
All Current color Belt Students
$175 Joining Fee. Competition Team Uniform and Personalized Jacket are included.
All Current Black Belt Students
No Joining Fee. You must purchase your own Team Roundhouse Uniform and Personalized Jacket for $100.
What do I get for being a Team Roundhouse Competitor
All Team Roundhouse Members get exclusive Competition Team Uniforms that can be worn to all of our classes and tournaments.
They also receive a Personalized Team Roundhouse Jacket with the Students name embroidered on the front.
Every Team Roundhouse Member receives Individual Special Training EVERY week from our Instructors and Coaches.
Team Roundhouse offers individual Coaching and Mentorship for our members at EVERY Tournament.
Team Roundhouse include special, Team Roundhouse ONLY, Tournament Opportunities.
What do i have to do?
Attend weekly team training and cardio classes.
Attend Tournaments.
Bring your best each time you train and compete.
Team Roundhouse Facebook
Upcoming Events for Team Roundhouse
There are no upcoming events.