Rock steady boxing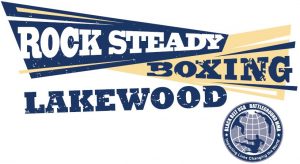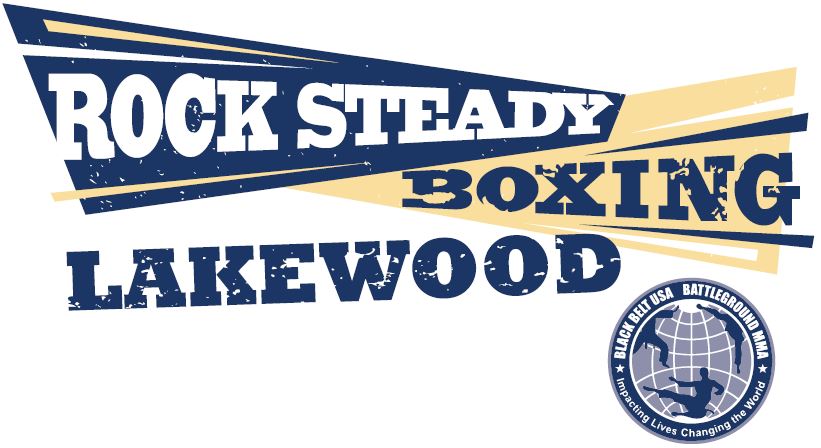 Rock Steady Boxing will meet every Tuesday and Friday from 10:00AM to 11:30AM
Click here to see our Training Schedule
Our Rock Steady program is all about fighting back!!!
Those of us living with Parkinson's now have a path we can follow to regain our lives. we can take back what is ours and never let anything take it away from us again!
Parkinson's disease is a degenerative movement disorder which can cause deterioration of motor skills, balance, speech and sensory function.
The Parkinson's Disease Foundation estimates there are more than 1 million people in the United States diagnosed with Parkinson's disease, and more than 60,000 people are diagnosed each year. Rock Steady Boxing is the first gym in the country dedicated to the fight against Parkinson's.
In our gym, exercises are largely adapted from boxing drills. Boxers condition for optimal agility, speed, muscular endurance, accuracy, hand-eye coordination, footwork and overall strength to defend against and overcome opponents. At RSB, Parkinson's disease is the opponent. Exercises vary in purpose and form but share one common trait: they are rigorous and intended to extend the perceived capabilities of the participant.
Rock Steady Boxing initially began, in 2006, through the friendship of two men, Scott Newman and Vince Perez, after Scott had been diagnosed with early-onset Parkinson's at the age of 40. Refusing to let his friend go down without a fight, Vince turned to his experience as a Golden Gloves boxer to design a program that attacks Parkinson's at its vulnerable neurological points. His intuitive insight is now proven to have merit through an increasing body of medical research.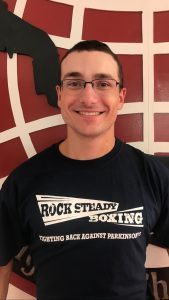 Tyler Dungan, our trained Rock Steady Boxing Coach, has been active in Taekwondo for many years. he has been one of our Instructors since he earned his first Black Belt, now he is training for his third degree in Taekwondo.
Mr. Tylers passion is to excel at what he does, not only does he master the finest details of every movement, but he teaches others with the same drive and determination that he approaches his own training and his own life with.
Find out more information about Rock Steady Boxing, download our Flyer, and come on in and get started!!!